This store requires javascript to be enabled for some features to work correctly.
Forever LT Partnerships
Support your families and generate revenue
Offer comfort to the families you serve
Forever LT provides personalized keepsake necklaces that help families honor the bond, celebrate the life, and cherish the memories of their lost loved ones. Our commitment with every fingerprint keepsake necklace is to compliment the outstanding service your funeral home already provides.
Partner Benefits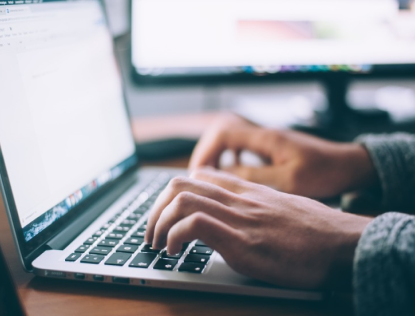 Cutting Edge Technology

We take pride in delivering an exceptional experience fingerprinting the loved ones who come to your funeral home.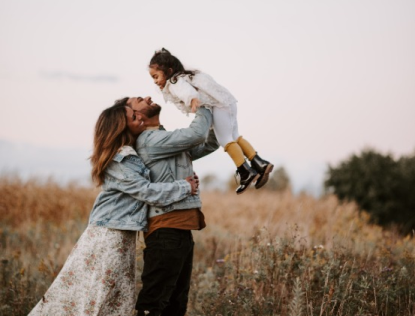 Creating More Time For You

Our customized Forever LT CRM helps you keep everything organized and available to your families whenever they are ready to create a keepsake.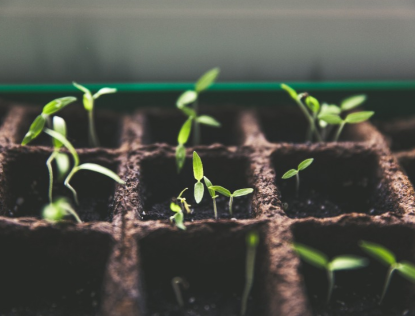 Supplemental Revenue

Benefit from supplemental revenue by providing your families with genuine care that creates a lasting impression.
When You Become A Partner
We provide everything you need, at no cost to you,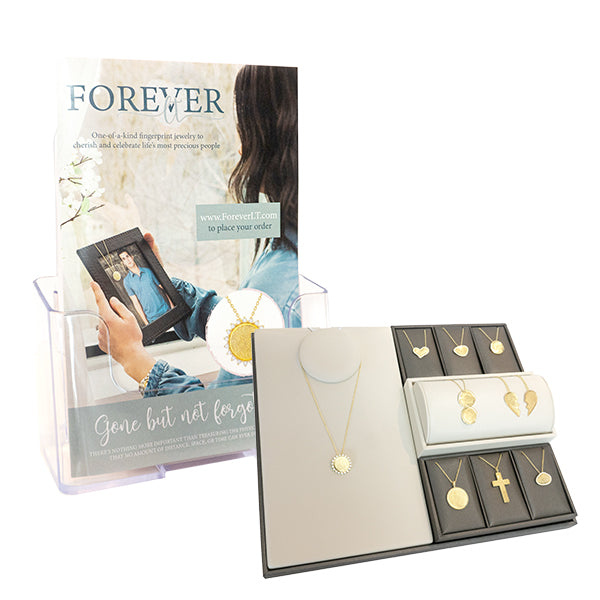 Jewelry Display & Brochures
We provide a complete jewelry display so your families can see, touch, and feel the exceptional quality of our keepsakes. This is also a good time to allow your families to try anything on that they have been eyeing.

We also provide a brochure for them to take home. Some people need to make these important decisions in the comfort of their own home while sipping a hot cup of tea.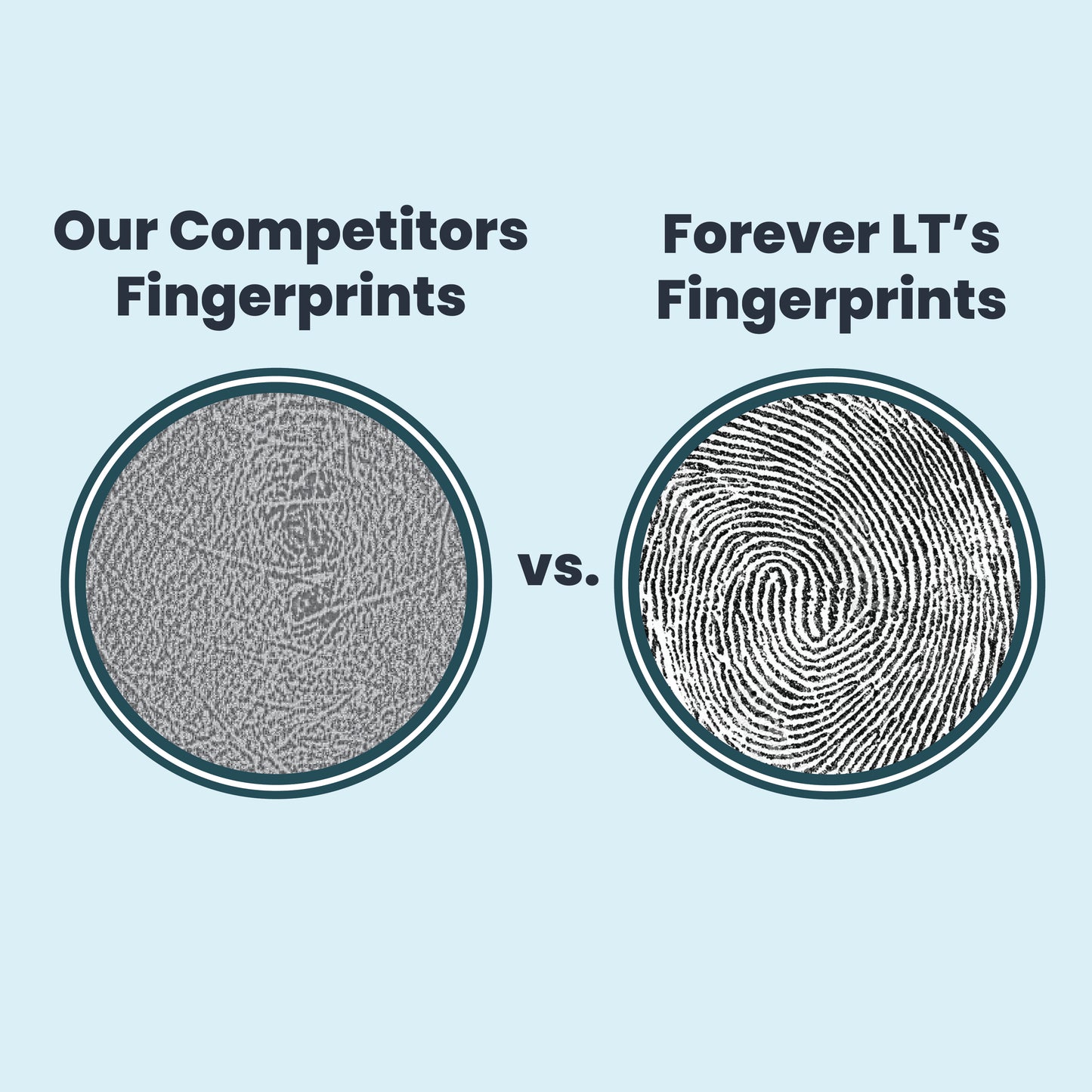 Wireless Fingerprint Scanner & Tablet
Our cutting-edge, wireless scanner provides clear and quick fingerprint images that are recorded and organized in the Forever LT CRM.

We will also continue to support your families through their grief journey by letting them know your funeral home cares deeply for them and their family. Turn it from a one-time transaction into a lifetime relationship by nurturing them through the most difficult times of their first year without their loved one.
Forever LT Partner Advantage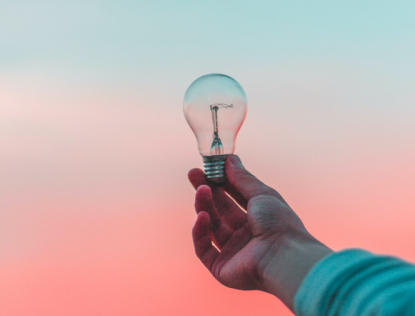 Recognizable Brand

We help you be the first funeral home that comes to mind when their families think of honoring and remembering their loved ones through keepsake jewelry.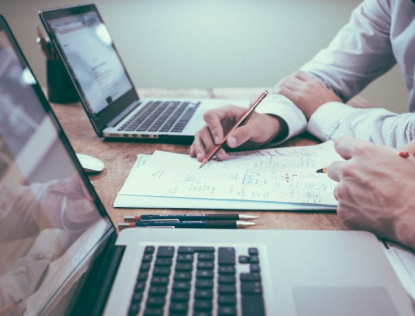 Competitive Compensation

We offer our partners a competitive compensation structure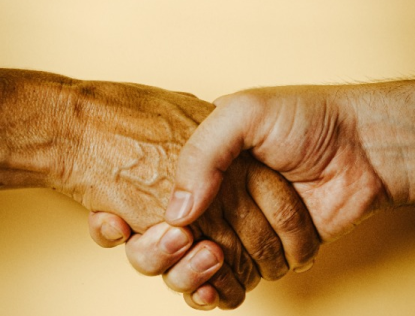 No Strings

In order to get started with Forever LT, we ask for nothing but the opportunity to be featured in your funeral home and honor that throughout our partnership.
FAQ's asked by our partners
Contact our Forever LT team by reaching out to info@foreverlt.com or calling 512-269-1858. 
There are no startup costs.
Each funeral home will receive a display of jewelry, a state of the art, wireless, Bluetooth scanner, Samsung Tablet, Brochures and full customer service communication with our team.
A competitive commission structure will be discussed with you and it will be based on a percentage of the sale price of the necklaces that your customers purchase. Please reach out to us for details: info@foreverlt.com or Call us: 512-269-1858
As a partner, you will have access to the CRM Platform, Training on CRM Platform, Quarterly Nurturing Campaign from the Forever LT team, Competitive Commission Compensation, thorough customer service communication with your families, plus more.
Competitive compensation that will be discussed with you once you come on board as one of our Forever LT partners. We pay commission once a month at the end of the month.
Yes! We provide everything you need at no cost to you. 

•Fingerprint Keepsake Premium Display
•Forever LT Brochure
•Wireless Scanner
•Samsung Tablet
•Access to Forever LT CRM
The customer would browse through our provided catalog online while also browsing our provided display of necklaces. This is the time to let them try on anything for style and length of chain and choose a necklace for their loved one's fingerprint. You can purchase on their behalf on the Forever LT website or have them purchase it themselves. 
Forever LT approaches the creation of fingerprint keepsakes with empathy and compassion. We offer a happiness guarantee to your families, and we strive to create the best possible experience for them during their difficult time. We also strive to take some of the stress off of our funeral home partners by having an easy and accurate fingerprint scanning process and full customer service to our partners. You can always reach an actual human being when you call us for help.