This store requires javascript to be enabled for some features to work correctly.
Jewelry Care
Tips & Tricks to for long lasting jewelry
Storing

We recommend storing your solid gold jewelry individually in a soft Forever LT pouch that is provided. When not in use, your sterling silver jewelry needs to be stored inside an airtight bag with an anti-tarnish tab that is also provided.
Your sterling silver jewelry can be sparkled up by gently cleaning it with a Forever LT polishing cloth provided. For your solid gold jewelry, you can take a bowl with a mixture of warm water and mild dish detergent and let your jewelry soak for a few minutes. Use a soft toothbrush if you need extra cleaning. Once soaked, rinse with water and dry with a polishing cloth.
Avoid harsh chemicals and abrasives coming in contact with your sterling silver jewelry.
At Forever LT, we are dedicated to crafting fingerprint jewelry that lasts a lifetime. If you ever find yourself less than thrilled, please contact us:
help@foreverlt.com;
Call/Text: 512-269-1858
Your happiness is not just important; it's our guarantee.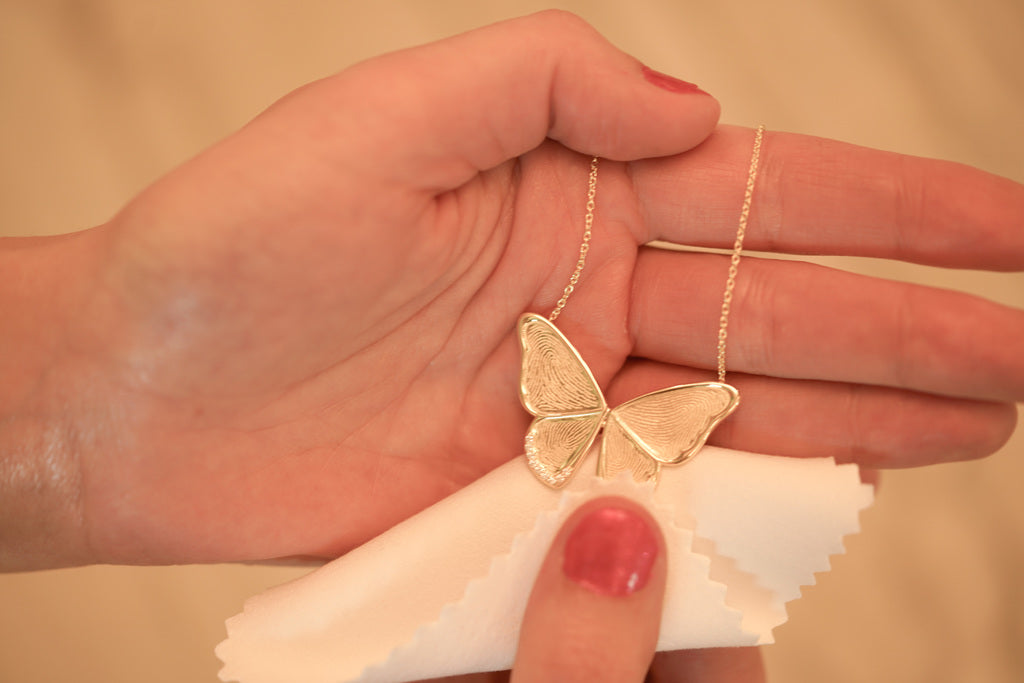 Sterling Silver Care
Give it a nice polish with the polishing cloth provided. When you are not wearing your sterling silver jewelry, it is best to keep it an airtight bag with the anti-tarnish square provided when you received your jewelry. Store your necklace by itself so the metal doesn't interact with your other jewelry. Avoid any contact with harsh chemicals such as perfume.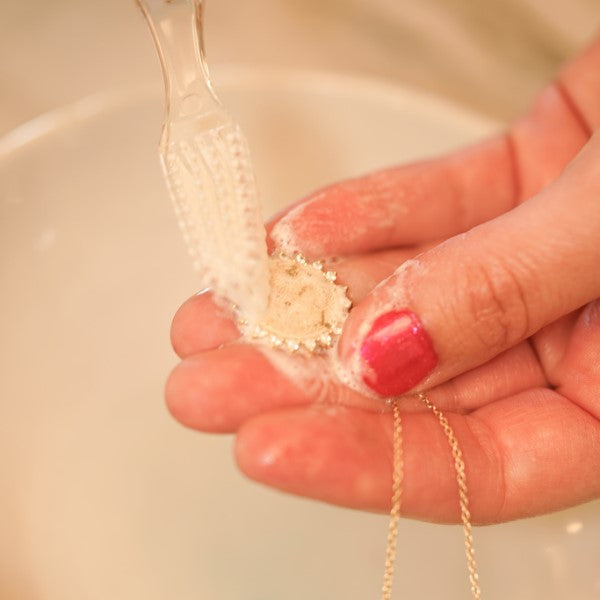 Solid Gold Care
Give your necklace a soak in a bowl of warm water and mild dish detergent for a few minutes. You can even use a soft toothbrush to give it a little scrub. After the soak and scrub, rinse with warm water and dry with a paper towel.